December 29th, 2009 | Published in music, vanity
So I have, at the behest of my friend Andy, compiled my top 25 albums of the decade (which decade being the one conterminous with 2009).
I do not pretend to be a music critic or anything remotely approximate, so it's tough to determine exactly what my ordering criterion is. I don't know enough music to be able to speak to the decade's most "influential" albums. Neither can I speak about the decade's most "musically innovative" or perhaps "musically impressive" albums (as if the phrase "musically X" means anything anyways). Neither am I remotely familiar with what you might call the last decade's zeitgeist (I spend most of my time in a cave staring into a mirror).
So I chose albums as follows: I have attempted to compile a set of those albums which I have latched onto and, at some point in time, listened to a whole lot. I have then ordered those albums by something like "how serious of an emotional reaction they have caused in me". The result is thus much more autobiographical than are most lists of this sort.
So, without further ado...
---
25: The Books: Thought for Food (2002)
As rad as it comes.
---
24: Madvillain: Madvillainy (2004)
So it turns out music can be fun!
---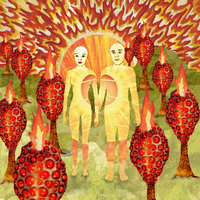 23: Of Montreal: The Sunlandic Twins (2005)
When you're Kevin Barnes, things are strange.
---
22: Four Tet: Rounds (2003)
Did you know he went to the same High School as Pierce Brosnan? (and The xx?! (and Hot Chip?! (and Burial?!)))
---
21: Aphex Twin: 26 Mixes for Cash (2003)
Probably shouldn't count this since it's a compilation, but this has a few unbelievable tracks on it.
---
20: Diverse: One A.M. (2003)
Oh boy oh boy oh boy (Warning: "Hip Hop")
---
19: Angels of Light: We Are Him (2007)
Nothing is anything anymore.
---
18: Squarepusher: Ultravisitor (2004)
Tom Jenkinson, the guy who made it, showed himself to be one of those types I don't really like when he said "Ultravisitor is my spectacle of beauty and of terror. It is unknowable, and will never be understood by anybody, least of all its creator." In spite of that, it's a very good album.
---
17: The Dodos: Visiter (2008)
Just pretend it's spelled with an "o" and you'll love it.
---
16: Animal Collective: Sung Tongs (2004)
Really, Karl, Sung Tongs? Not Feels? Not Merriweather Post Pavilion? Yes. What.
---
15: MGMT: Oracular Spectacular (2007)
If thinking this album is incredible makes me a stupid hipster, well then I don't ever want to be anything but.
---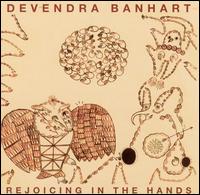 14: Devendra Banhart: Rejoicing in the Hands (2004)
Every track on this album is wonderful (ditto Cripple Crow, which didn't make the list).
---
13: LCD Soundsystem: Sound of Silver (2007)
This album is the voice of what everyone my age thinks they are. It is so good you guys. So so good.
---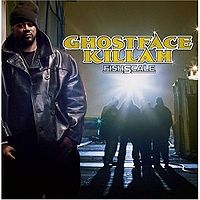 12: Ghostface Killah: Fishscale (2006)
No other album will so successfully make you want to do coke and be famous.
---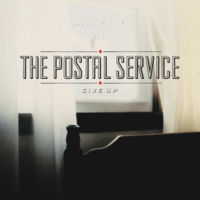 11: The Postal Service: Give Up (2003)
Whatever, I don't care what you think. This album needs to be on the list. Each of us has a person inside that wants to spend all day wearing a scarf and scribbling into a composition notebook; this album is for them.
---
10: Iron and Wine: Our Endless Numbered Days (2004)
Why aren't you playing on your "x-box" and administering a good many "high fives" to your "bros", huh Karl, huh? Trying to look "sensitive enough so various females will let you see their underwears", huh, Karl? Whatever, I spent an entire summer listening to this album, it is the hymn of the warm earth you will turn into some day, and you would do very well indeed to remember your own mortality.
---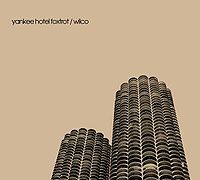 9: Wilco: Yankee Hotel Foxtrot (2002)
I don't need to say anything about this album.
---
8: Joanna Newsom: The Milk-Eyed Mender (2004)
I guess it's OK to be a fucking weirdo from outer space again? I'm glad about that, at least.
---
7: Fleet Foxes: Fleet Foxes (2008)
Everything is nice.
---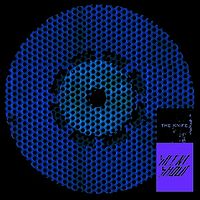 6: The Knife: Silent Shout (2006)
I don't like steampunk, mysticism, or Europe, but I sure do like The Knife. I guess we've all got to live with our cognitive dissonances. (PLEASE TO NOTE: I do not actually dislike Europe. Also I actually think Swedenborg is pretty rad.)
---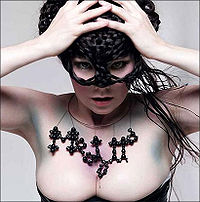 5: Bjork: Medúlla (2004)
Mostly a cappella, entirely nonsensical, really pretty great.
---
4: Efterklang: Under Giant Trees EP (2007)
Listen to this ten times (it is not boring, but "subtle" and also "really fucking good").
---
3: Sunset Rubdown: Random Spirit Lover (2007)
The band has a stupid name, the album has a stupid name, but it fits together like wonderful, messy, byzantine clockwork. I really dig on this album.
---
2: Radiohead: Kid A (2000)
You try being a weirdo in High School when this album comes out and have it not affect you aesthetically, musically, and generally. I dare you.
---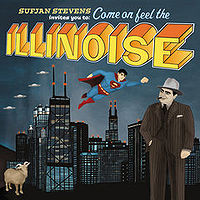 1: Sufjan Stevens: Illinois (2005)
This is the album that I will listen to when I am gray and wish to weep for my youth. It is about the place I am from, it has a song about zombies, and it has a song about the apocalypse (the original one -- with the bearded goddude -- not the anthropogenic one that Kid A's all about). It is this incredible muddle of hopefulness, despair, religiosity, and longing set to really good music. Extremely coherent and extremely heartbreaking.
---
Honorable mentions
Andrew WK: I Get Wet
The Streets: A Grand don't come for free
Outkast: Stankonia
Prefuse 73: One Word Extinguisher
Boards of Canada: Geogaddi
The Flaming Lips: Yoshimi Battles the Pink Robots
Okkervil River: Black Sheep Boy
Current 93: Black Ships ate the Sky